Connelly Rep Wins 2019 PanAM Games
It's not everyday that a brand rep participates in a tournament, much less a PanAm games, and dominates the entire competition. Andrew Adkison, 5 year Connelly rep and 17 year professional athlete, just came home with the gold from the 2019 PanAms in Lima, Peru!
We caught up with Andrew to see how he's feeling about his victory.
1. Congrats on your gold in Lima, Andrew! As a Connelly rep, what does a win like this mean to you? I'm fortunate that my passion hasn't changed since I first picked up a board at 14 years old and that I've had such a long, continuing career with a company built around passion for towed water sports.
2. How long have you been with the Connelly brand as an athlete and rep? I'm coming up on 17 years as an athlete and wrapping up my 5th year as the SE sales manager.
3. Describe what you felt the minute you knew you won. The moment I tocked out of my last trick (see triumphant fist pump) I knew I'd put together the best competition run of my career. It was the most exhilarating moment of my competitive career.
4. What board and boot combo were you riding? Dowdy 136 with MD's, which I sell if you're interested.
5. How many gold medals is this for you in your wakeboarding career? Around 30 pro wins total. Four gold medals at events that fall under the Olympic umbrella, two PanAm Games and two World Games golds. At this PanAm games my student Mary Morgan took silver, which was a bonus! So this was my first medal on the coaching side of things.
6. What is the trick you were most proud of throwing down in Lima? Linking both runs together with all my hardest tricks. I knew if I hesitated or bobbled anything the other riders would leave me in the dust. ​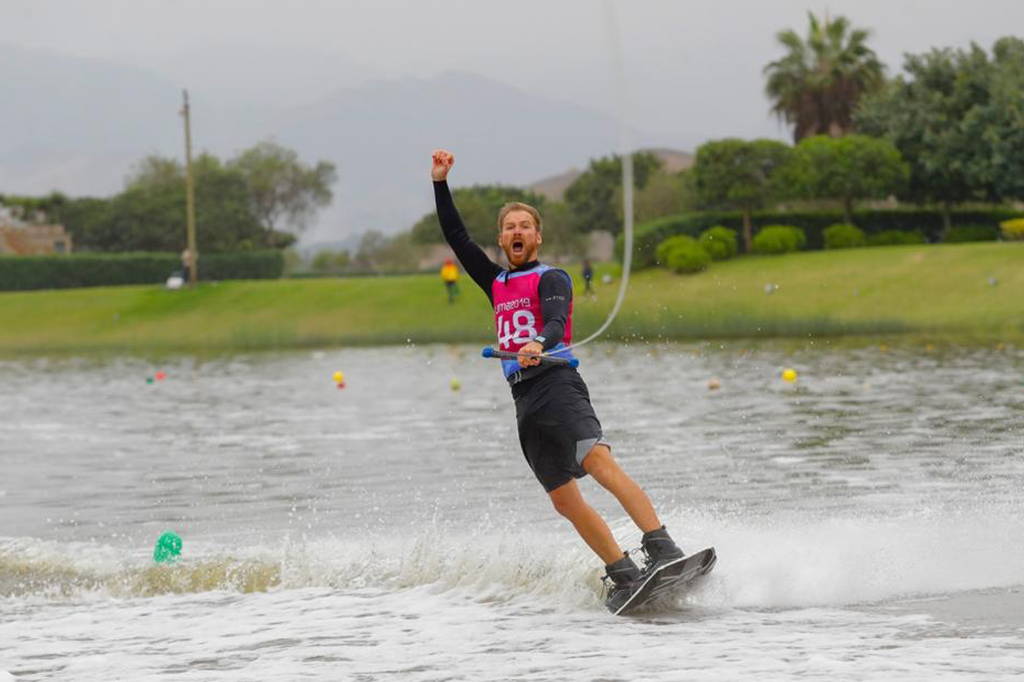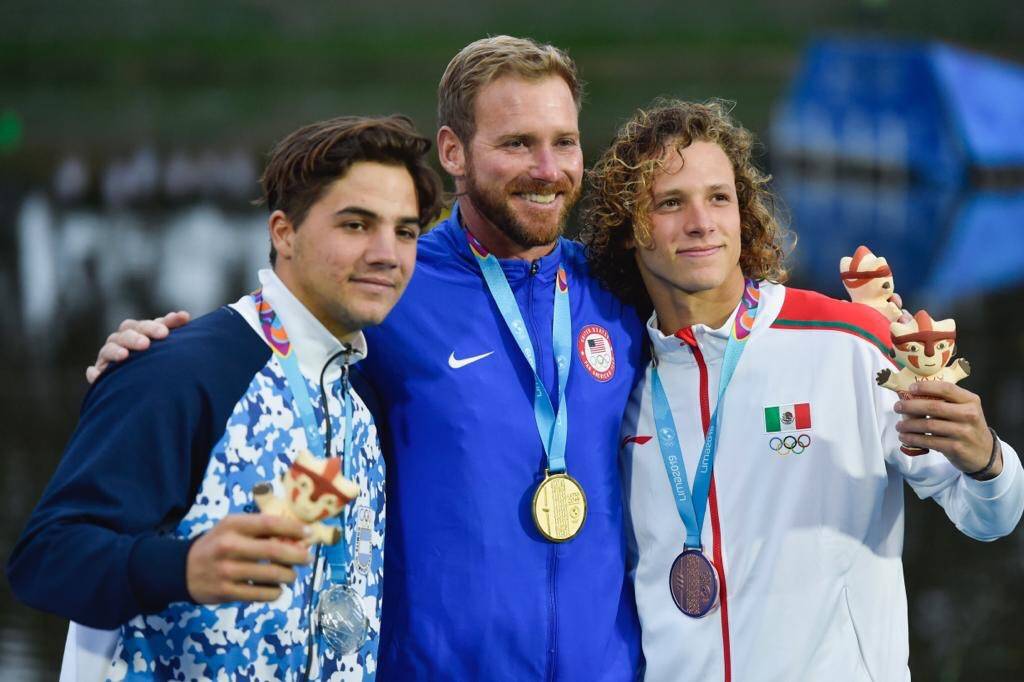 ---