Meet Connelly Skis' Siani Oliver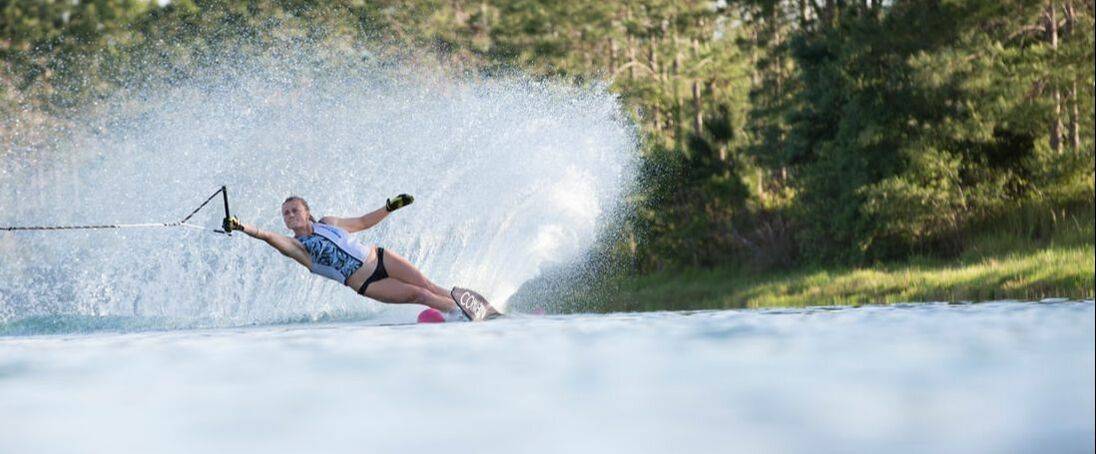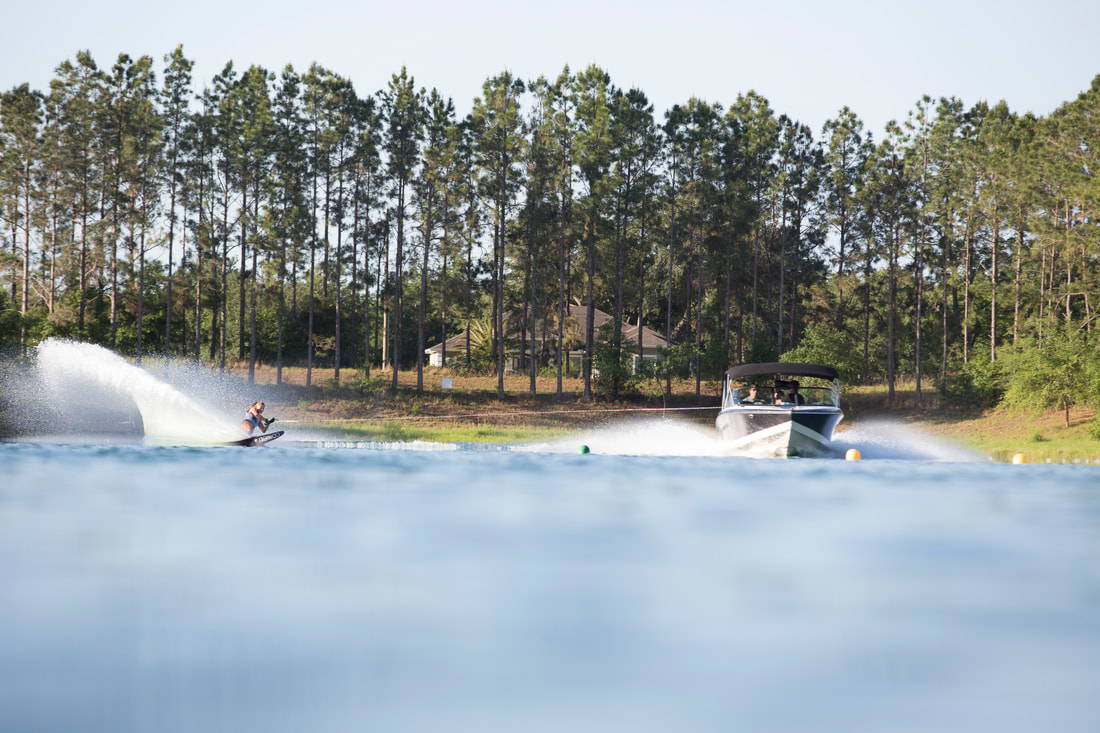 Strong-willed, persevering, relentless. If anyone can breach the pro realm and hold her own, its Siani Oliver. Although a new face among the elite, Siani is a fierce opponent, and her exponentially growing buoy count speaks for itself. Within two years, Siani excelled from a few at 35 off to running mid 39 1/2 off, breaking records and placing at pro tournaments left and right. But don't let her aggressive style fool you, Siani is one of the most warm and welcoming skiers around and her vibrant, fresh personality meshes perfectly with our Connelly family.
We recently caught up with Siani to take a peak into her ski career - how it began, where she's at currently and what her dreams and aspirations are for the future.
How did you get involved in skiing and where did you ski most of your life?
My family and family friends all skied on rivers growing up. It was a social thing. Without a doubt, those were the highlights of my skiing memories. But it wasn't until my teens that I discovered a slalom course and started properly competing. I fell head over heels in love with the sport and began to train at a site in my home city in Gold Coast, AUS. I also worked on and off at Stoney Park in Port Macquarie.
When did you first come over to the States and why?
After I graduated from high school in 2012, I came over to the States to ski at Trophy Lakes in Charleston, SC. I skied there for a month before I ventured back to Europe to back pack, meet people and make memories. I fell in love with exploring but I also realized I really loved skiing. Every year since, I've jumped back and forth between Europe and the States, and have been lucky enough to continue traveling as a part of my skiing career. Most recently, these past few years have been spent in the States, especially since attending college in Monroe, LA.
What's a typical day like for you when you are training hard?
Currently, I'm training at Jodi's Ski Skool in Orlando and preparing for Last Chance Qualifier (LCQ). Normally, I try to give myself 4 weeks of solid training before a tournament. To be at my best, I start my mornings with some stretching, movement, and mobility for half an hour, have some breakfast, then aim to get on the water before lunch. I also use the gym in the early evenings for some off-water training. Along with physical activity, nutrition is also extremely important to me. I try to keep my food choices as fresh and clean as possible. My diet is quite simple - eggs, proteins, fruit, veggies, nuts and lots of tea! I also love to bake, so once a week I'll get in the kitchen and bake something yummy, and when I make it myself I know exactly what is in it, so throughout the week I can treat myself.
What's a goal you've set to accomplish this ski season?
I want to run 39 1/2 off (10.75 m) in tournament. That definitely has been a big personal goal for me. Also, this year is my first Worlds! I cannot wait. Skiing at a World Championship has been a goal of mine since I started competing.
Talk about Connelly's role in your ski career.
I learned the course on the Connelly Prophecy. It took me from upping the speed through to shortening the line. When I was skiing in the States after high school, I tried a few other skis from other brands, but once the 2017 GT was released, I never turned back! The ski is awesome, and every year since, Connelly has released one great ski after another.
---