---
A simple, yet imperative anomaly.
Thanks to Doug Cannon's brilliant invention, the pain-staking days of having to load up your binding with slime are long gone. Using a pre-existing concept seen in snowboarding, Cannon ingeniously implemented a clam-like opening into Connelly's wakeboard bindings. With the just the flip of a lever, the Patented Hinge Tech binding system became an anomaly.
Hinge Tech first debuted in 2006 in Connelly's Zeus, Torq and Women's Torq boot models and was known for easy entry, exit and support. By 2008, the technology permeated into over 3/4 of the boot line, with 10 of 13 models featuring the design. Hinge Tech became so explosive that consumers unfamiliar with the Connelly brand would walk into pro shops asking for "the boots that opened up in the back."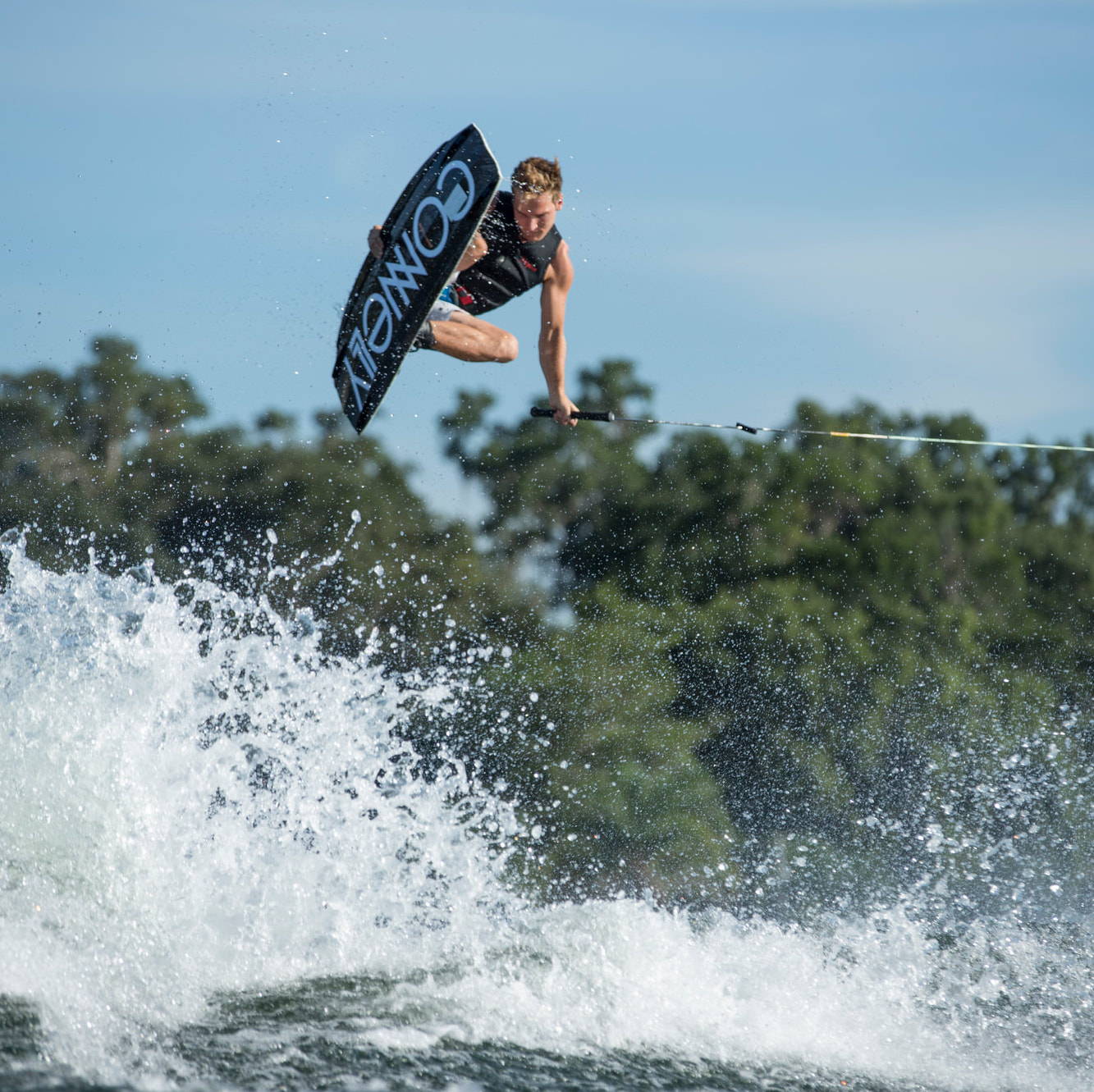 While boot technology has significantly evolved since 2006, Hinge Tech will go down as a precursor for the advanced-engineered bindings on the market today. Nonetheless, Connelly still uses Hinge Tech for kids' boots, like the Tyke and Lulu, since it still lends some benefits to parents who are trying to stuff a tiny foot into a tiny binding.