---
Forging a new future with legendary technology.
Humankind's long storied struggle to negotiate 6 buoys faster and with a shorter rope has met some physical limitations. Subtle tweaks in ski geometry and construction are all that has differentiated the myriad of options available. Now it's time for the most revolutionary advancement in decades. VersaTail (patent pending) - our new interchangeable tail system with the ability to alter the geometry of your ski, ushers in a new era. Now skiers can fine tune the ski to their preferences. Changing these blocks will alter the flow of water off the tail of the ski, taking a step beyond the standard fin and binding position adjustments.
​The Carbon V and V include the stock, square, round tail blocks. The DV8 includes the stock, square, round, RTS and STR tail blocks.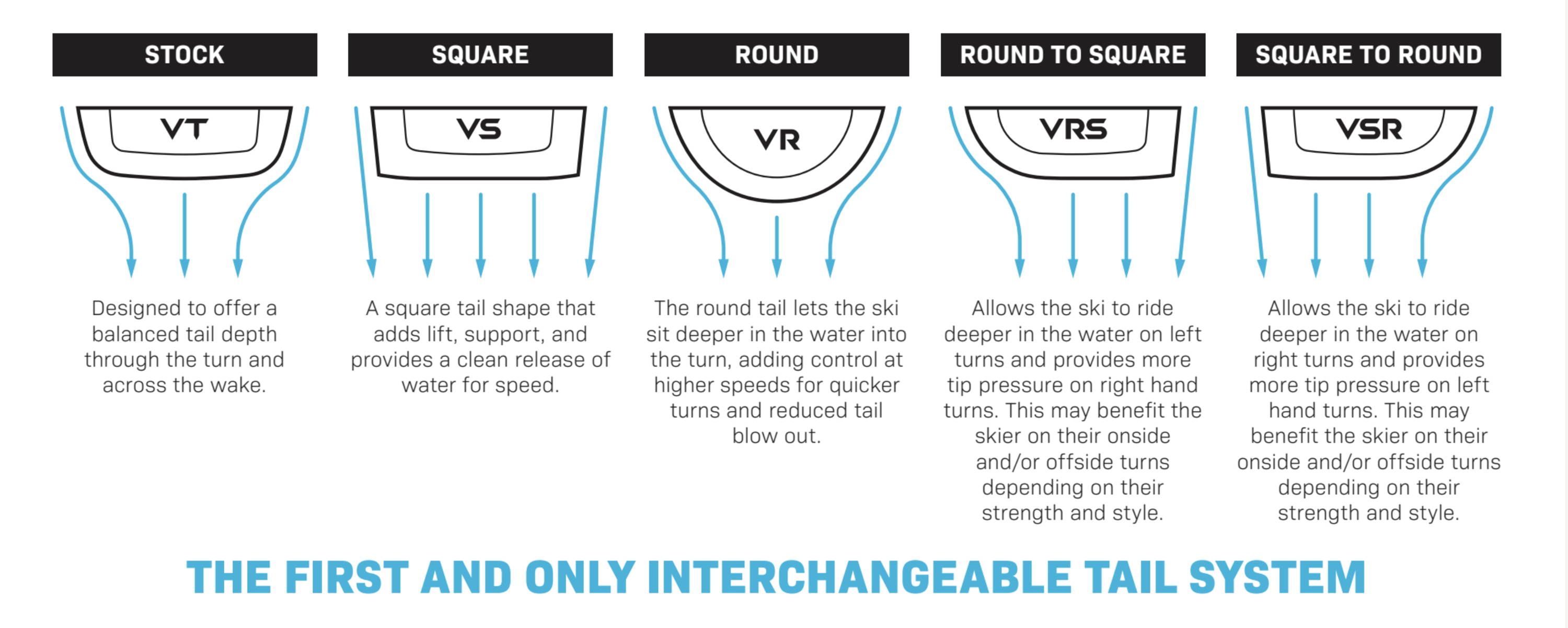 ​Since 1965, Connelly has staked their claim in revolutionizing numerous technologies. By spearheading innovation, quality and comfort in each of our products, we are constantly helping pave the way for the future of our sport.